Quality Used Transmissions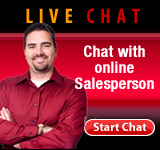 FEATURED MAKES
Used Transmissions
Our transmissions suppliers can provide quotes you wont imagine and get the transmission on pallet and shipped to your location of choice ready for your mechanic to install.
Our transmissions come in a large assortment of options and interchange options. What you might be surprised to find is your vehicle might support an engine that is several years newer than your car which will allow you to get a replacement with half the miles of your current transmission. The only way to know this is to submit an online request or call one of our representatives @ 866-320-0408 and they can determine based on your year, make , and model what type of transmission will work with your vehicle.
Once you find the transmission you need and at a price you can afford you'll want to verify if you need any additional accessories for your transmission that may have been damaged or are simply missing from your existing transmission. In most every case all of the accessories are still good on your bad transmission such as the AC Compressor, starter motor, alternator etc so be sure not to discard these parts until after you have done the swap.
Be sure to have an address that will allow for large freight trucks to deliver as this is how all of our transmissions come - on a pallet dropped off by a large 18 wheeler. If you have no choice other than having it dropped off at your home the best suggestion is to simply meet the shipper at their terminal and have them load it into your own vehicle. This will save you some money on the shipping as well.
Looking for Used Engine? Go check out our site QualityUsedEngines.com find Quality Used Engines for low prices with low mileage!